How Does an HVAC Inspection Work?

These days, HVAC systems work harder and more efficiently than ever before, and they do it in a highly reliable fashion. Your HVAC system doesn't ask much of you as a homeowner, but one of the few things you can do to ensure you get optimal performance, maximum service life, and excellent energy efficiency is to schedule a routine HVAC inspection and maintenance visit from one of the qualified residential HVAC contractors in Conroe, TX. By doing that, you'll not only get regular maintenance for your heating and AC systems, but you'll also get inspections that can help you head off future problems and make sure you're getting the most from your system. However, there are also cases in which you need a stand-alone inspection of your system, such as when preparing to buy or sell a home. In either case, the intel you gain is well worth the cost of the service, as it can help you understand the condition of your system and plan for future repairs.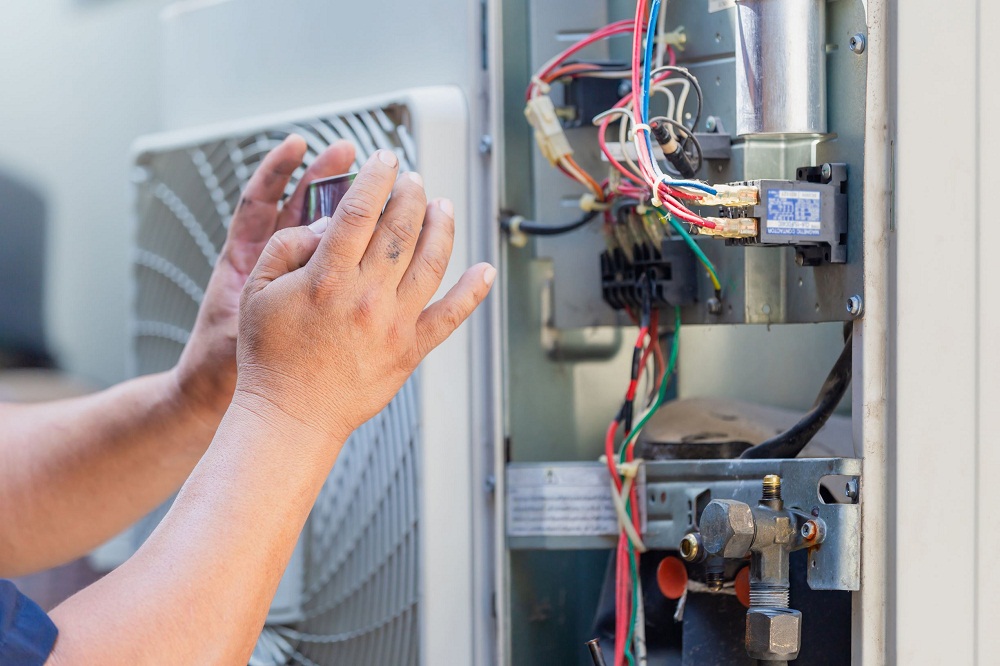 If you've never had a formal HVAC inspection, you may not know exactly what to expect from the process. Simply put, an HVAC inspection is a review and assessment of all the components in your heating and air-conditioning systems. Such inspections must be performed by trained HVAC technicians who have both the necessary knowledge and equipment to effectively assess your system and diagnose any potential current or future issues. Keep reading to learn more about what you can expect from an HVAC inspection.
Scheduling an Inspection
It's a good idea to have an inspection and maintenance visit from your HVAC service provider twice a year as a general rule. However, you can also schedule stand-alone seasonal inspections for either the air-conditioning or heating system. If you already have a relationship with an HVAC service company, you can just schedule the inspection by contacting that company and requesting a visit. If you don't have a preferred HVAC service provider, you can search online, read reviews, and ask for recommendations to find a reputable company. Contact a few companies and ask about pricing for inspections, then schedule a visit.
Day of Inspection
When the day for the inspection arrives, you'll need to free your schedule for a few hours to greet the service provider and allow the technician to conduct the inspection. Upon arrival, the inspector may ask where a few critical components of your HVAC are located, such as the outside unit, the furnace, the thermostat, and the intake. It's also a good idea to take a few minutes before the technician arrives to ensure there is easy access to any unit components that may be located in the attic.
The Inspection Process
During a thorough HVAC inspection, the technician will review the entire system and each component responsible for its performance. During this assessment, the inspection tech will take notes and photos to compile a written and visual document that will be used to explain his or her findings and advice after the inspection has been completed. The inspection will include tasks such as:
· Checking thermostat function
· Inspecting the electrical service panel and associated breakers
· Checking for loose electrical connections throughout the system
· Listening for aberrant sounds while the system is operating
· Checking the drains for clogs
· Checking gas fittings and heat exchangers for leaks
· Inspecting installation quality
· Inspecting ducts and vents
· Testing blower function
· Checking refrigerant levels
Post-Inspection
Once the inspection is completed, your technician will assemble a report that will provide a record of his or her findings. That report could include statements of function, adverse findings of key components, information on the remaining life span of the system, system performance metrics, and guidance on remedial steps and repairs that should be executed.
To extend the life of your HVAC system and ensure it's running properly, it's a good idea to get regular inspections from a provider of HVAC service in Conroe, TX. Most inspections are quick, efficient, and affordable, and they can help you gain an understanding of the condition of your overall system. To learn more about what you can expect from an HVAC inspection, contact Best Air Conditioning & Heating Co. at (936) 756-1324.